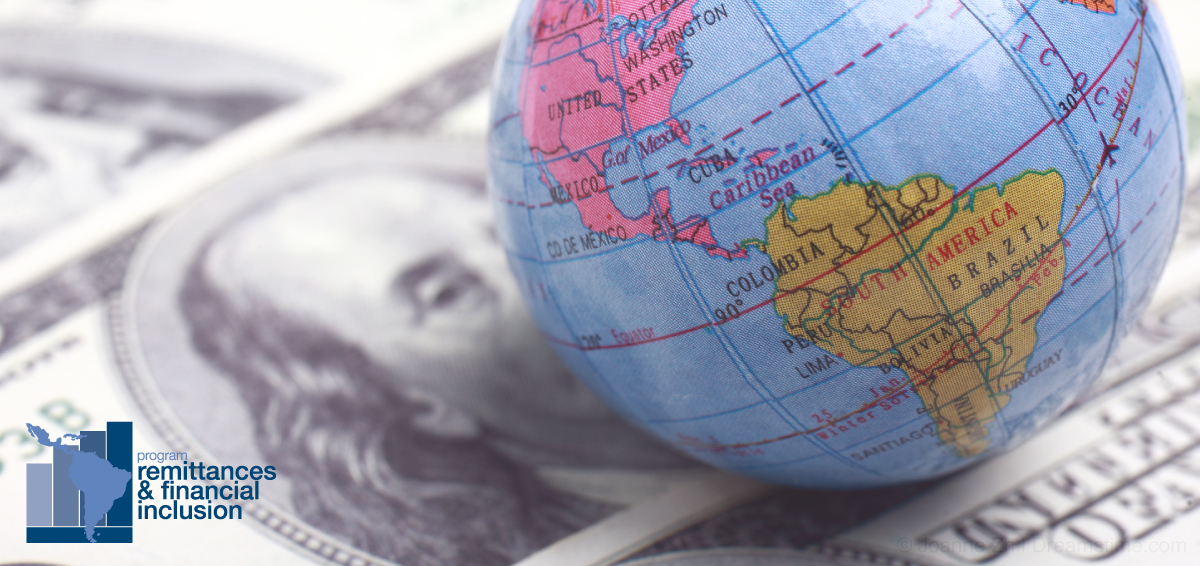 Program of Remittances and Financial Inclusion
The Latin America and Caribbean region receives over 60,000 million USD as international remittances every year.1 This cash flow sent by migrants on a regular basis and mostly collected in cash represents an opportunity for the financial inclusion of 25 million remittance clients approximately.
A study conducted on the matter revealed that only one third of remittance recipients in the region has a bank account. The exclusion of this population from the formal financial system may derive into larger insecurity levels due to the handling of cash, fostering the immediate expenditure and limiting their capacity to accrue assets with the aim at diminishing their vulnerability and conducting investments in the future. Likewise, having financial products such as savings may be the first step to eventually access other financial products and services, including credits and micro-insurances. At macroeconomic level, counting with more people within the formal financial system may also contribute to the higher financial stability levels in the relevant countries.
In order to create an appropriate environment for the remittance clients financial inclusion, this project aims at addressing the following two challenges faced by financial intermediaries: i) regulatory barriers so as to offer products and services for this population; and ii) lack of public segregated, accurate and updated information on the remittance flows in terms of origin, destination, collection and payment method as well as type of remittance service provider 2.
What's new
1Maldonado, R., Hayem, M. "Remittances to Latin America and the Caribbean in 2013: still below pre-crisis levels". Multilateral Investment Fund, Inter-American Developing Fund. Washington, D.C., 2014.
2 For these reasons, the financial inclusion matter has become priority for many central banks in the region. In countries like Chile and Mexico financial inclusion national boards have been created aiming at facilitating the coordination of actors involved, including central banks, finance ministries, oversight entities and fostering their financial inclusion national policies.